A professional dog-training-team with international experience offers you a complete training program for the Sport and Schutzhund dog
and will title your dog in:
| | |
| --- | --- |
| | Companion dog test (BH) |
| | Schutzhund trail 1-3 (SchH) |
| | Breedsuitability test (ZTP) |
| | Körung (advanced breed test) |
| | Endurance test (AD) |
| | watch dog test (WH) |
| | partial training (for ex. retrieve in 10 days) |
Since we opened in 1997, we have successfully titled numerous dogs. We titled these dogs in many different working dog clubs (such as ADRK, SV, DVG, BK, DV)
People from all over the world send their dogs to us to obtain their working titles. For example, we have titled more than 45 of our clients´ dogs all over the States. We have titled dogs from Austria, England, France, Holland, Italy, Japan, Portugal, Thailand, USA, South-Korea, Suisse, Sweden and of course Germany.
We can offer you a competent and breed-specific education that is tailor-made for you and the ability of your dog.
Our training field is located right next to our facilities.
Each kennel has its own open run attached to it which insures that each dog that is here for training is living in as comfortable and healthy environment as possible.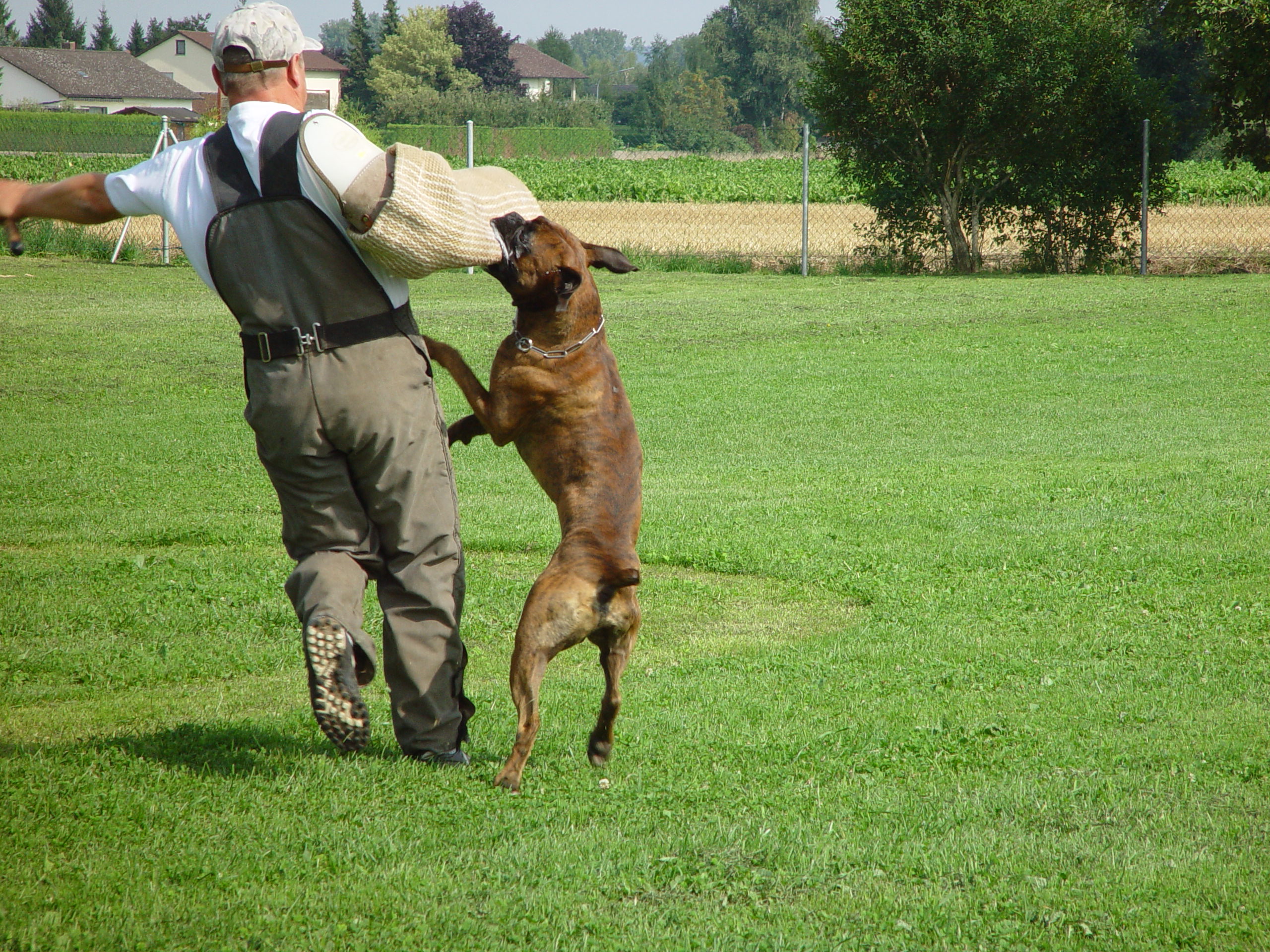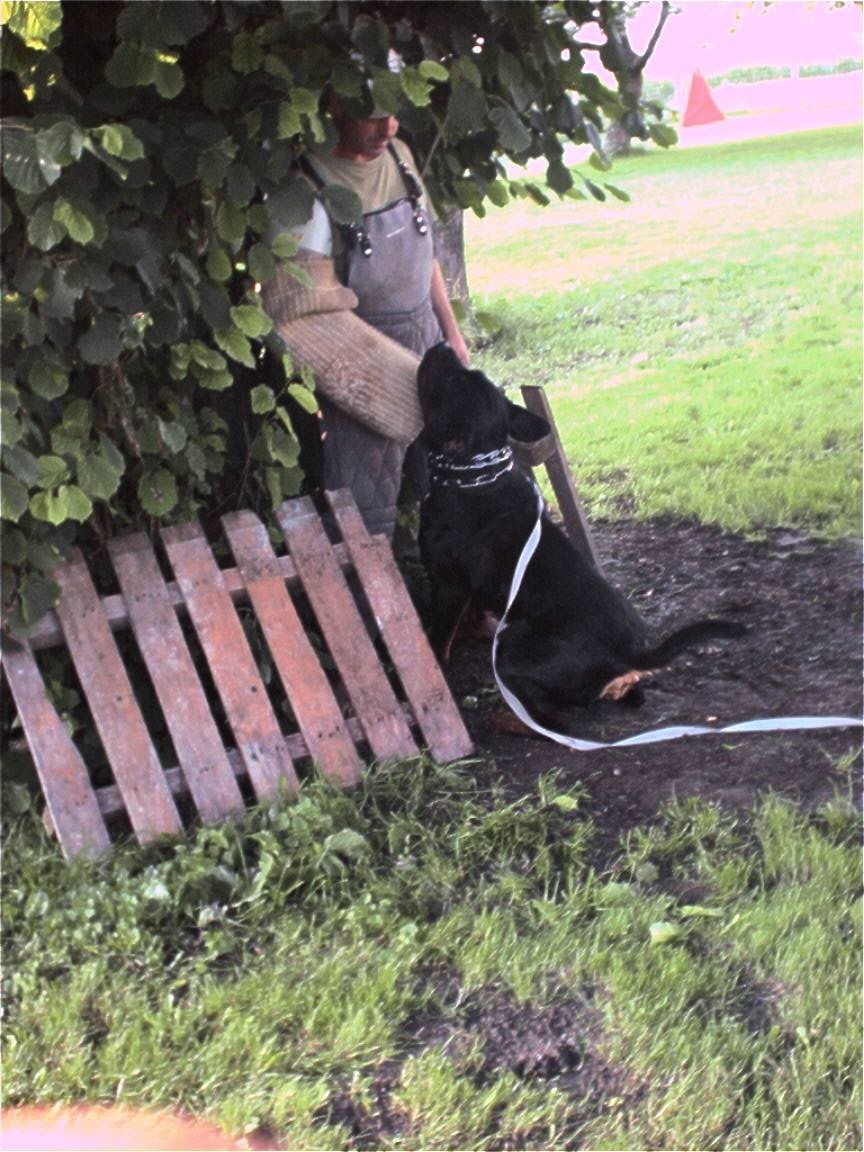 The combination of the focused daily training and the ability to exercise in the fresh air guarantees optimum training results for the dogs.